21 Days To A More Disciplined Life
by Crystal Paine
The ultimate guide to help you transform your life in just three weeks
Do you have ideas, hopes, and dreams for what you want to accomplish in your life, but you feel like you're being held back by a lack of personal discipline?
Do you struggle with staying focused, managing your time, and achieving your goals?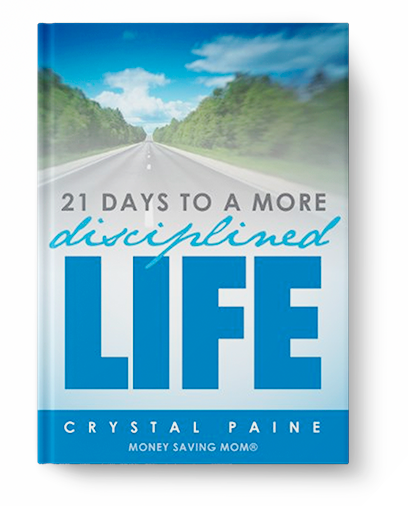 With practical tips, inspiring stories, and actionable steps, Crystal Paine takes you on a 21-day journey to a more disciplined life.
You'll learn how to:
through daily challenges and exercises
You'll develop the skills and mindset you need to make lasting changes and live a more fulfilling life. From decluttering your home to prioritizing self-care, this book covers everything you need to know to transform your life.
Purchasing this ebook also gives you access to printable worksheets to make the process even easier!
21 Days To A More Disciplined Life is one mighty package made up of powerful encouragement, hard questions, and seriously practical information. I believe anyone who follows the steps laid out in this book will find that they can, in fact, develop the habit of self-discipline and have a more rewarding life. This ebook clearly showed me that I can change, one step at a time. I'm excited to see what my life looks like 21 days from now as I use Crystal's guidance to tackle nagging projects and implement new habits in my home.
~Stacy K.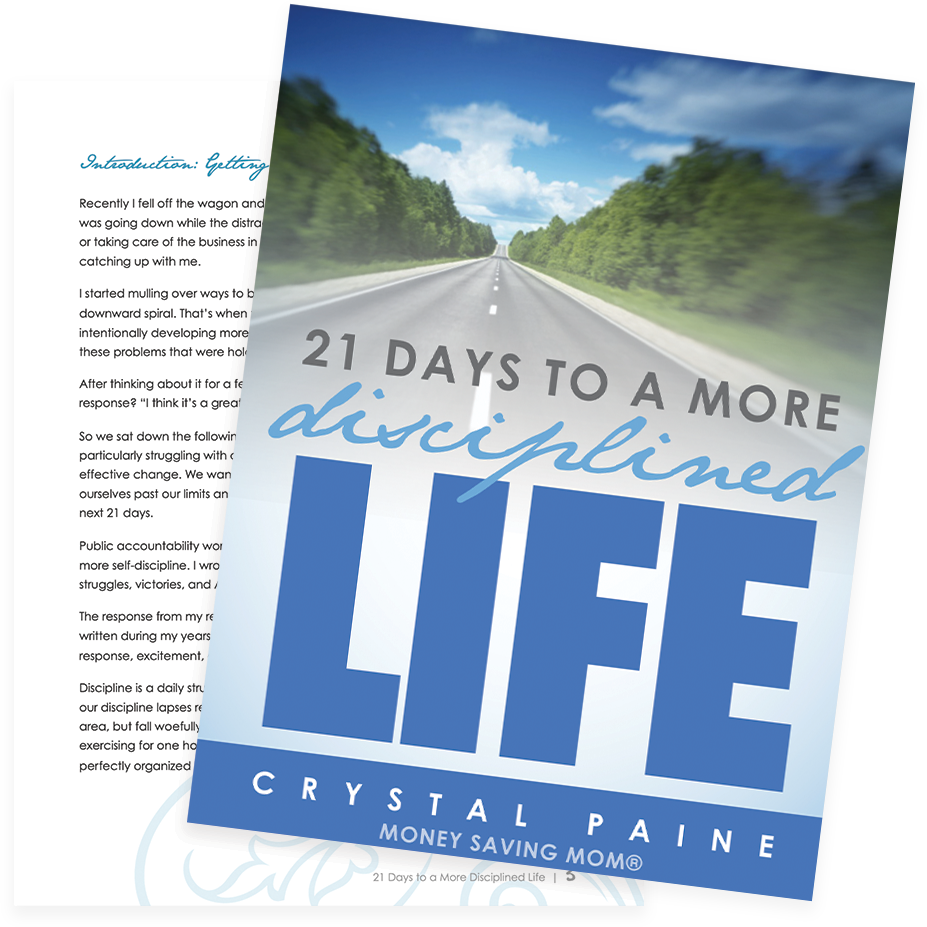 Don't wait any longer to start living the life you've always wanted.
Get your copy of "21 Days to a More Disciplined Life" today and take the first step towards a happier, more successful future.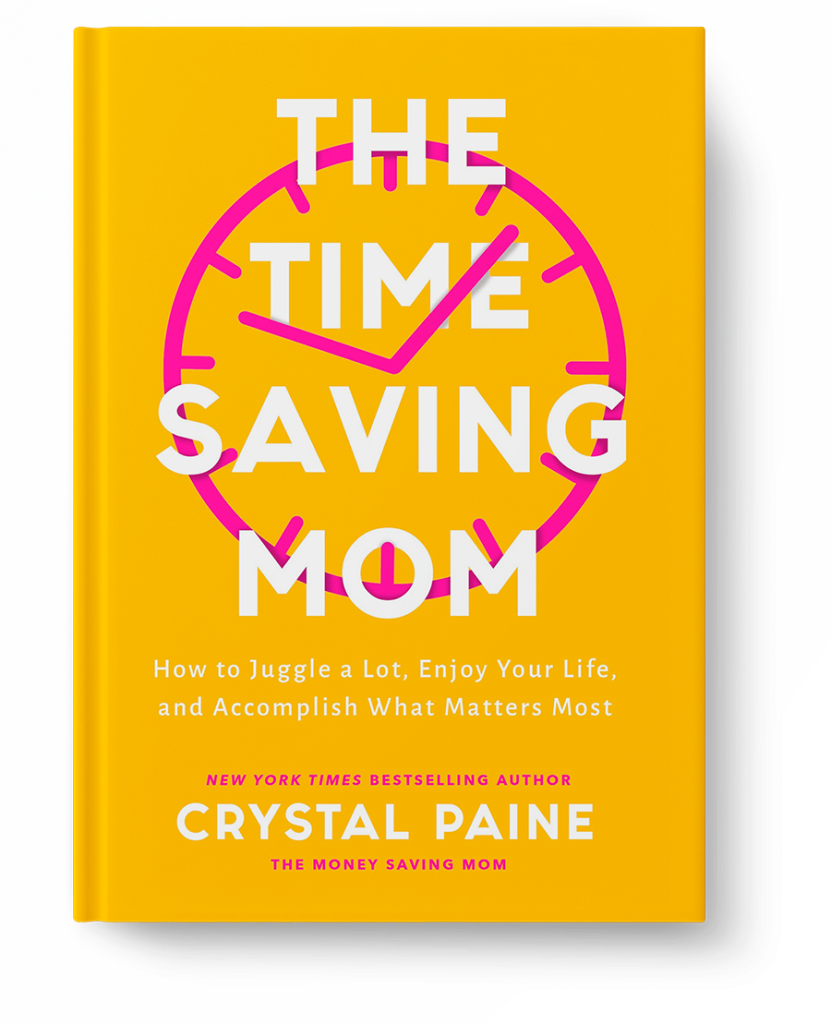 Want to get access to 21 Days To A More Disciplined Life ebook?
Get 21 Days to a More Disciplined Life (ebook) completely free when you pre-order Crystal's new book. Here's how:
Step 1:
Pre-order The Time Saving Mom from any retailer.
Step 2:
Fill out the form.
Once you've filled out the form, you should be re-directed to a thank you page + get an email from me with further details.