EVER WISHED YOU HAD MORE TIME IN YOUR DAY?
I get it! I'm Crystal Paine, founder of MoneySavingMom.com, wife, mom of 6, special needs advocate, foster mom, author, and podcaster. Over the years, I've often wished I had more than 24 hours in my day to do all the things I want to do. But since there's no magic genie handing out extra hours, I've discovered some secrets for streamlining my life, investing my days in what matters most, and still finding time for rest and friendships.
How do I do it? Well, I'd love to share my best strategies with you in a quick email each week. You don't have to live life feeling so stressed and frazzled all the time!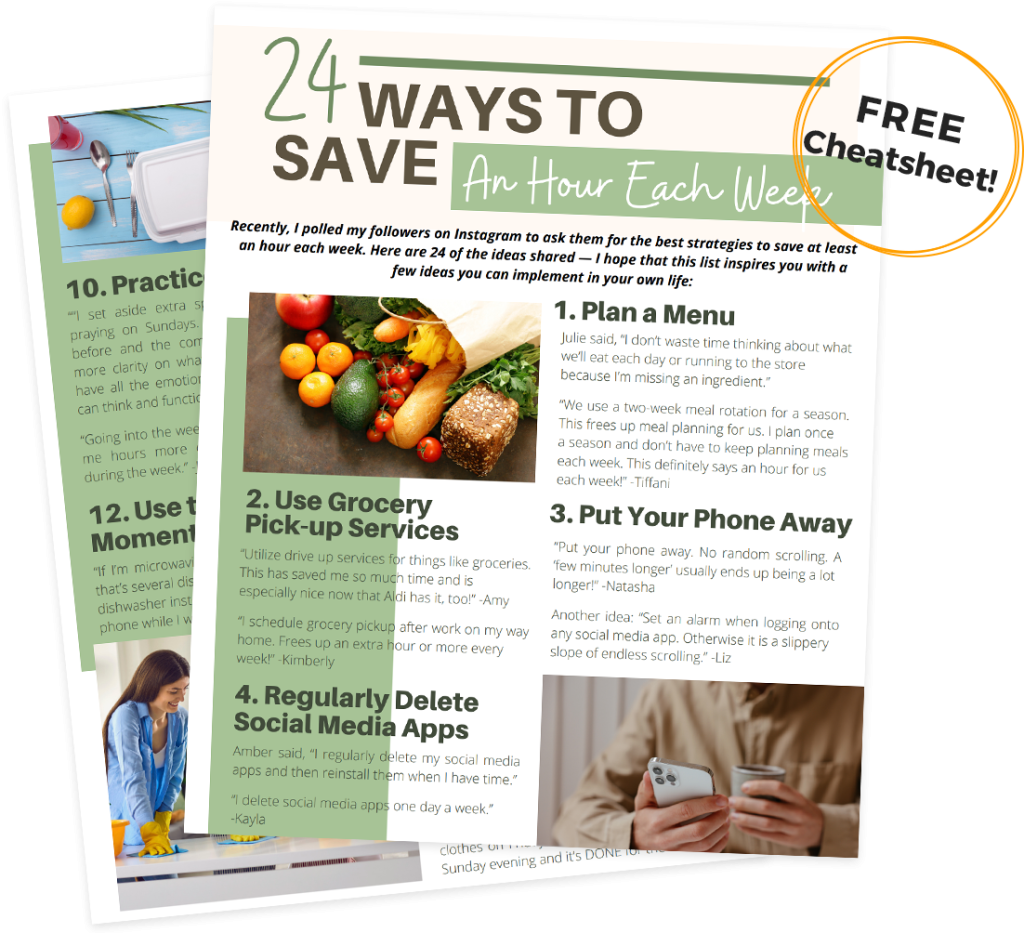 SIGN UP BELOW AND I'LL SEND YOU AN ACTIONABLE EMAIL EVERY SATURDAY WITH MY BEST TIPS ON TIME MANAGEMENT + I'll send you a free cheatsheet with 24 Ways to Add an Extra Hour to Your Week!
Oh and don't worry, the email I send will be super short… because I'm all about getting to the point to help you get more of what matters done!